About Us
Welcome to PROTECH TELELINKS
Best Pharma Franchise Company in India
Our Vision
By keeping the vision on the quality, we put our every single effort on bringing the effectiveness that every pharma professional prefers, and consumer deservers.
Our Mission
With the mission of making our society healthy and disease free, we have been closely determining the health issues and bringing the latest products to market.
OUR VALUES
We tries to make a more advantageous world. Its key vision of "More and More with Less and Less" has changed into better approaches for deduction, world class quality medicines.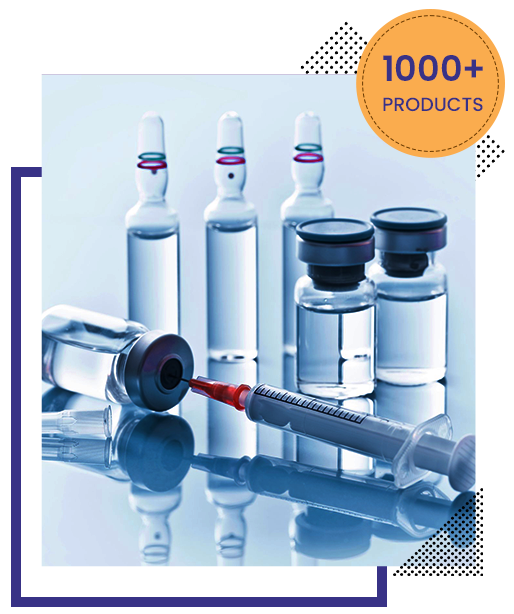 "Welcome to our Protech Telelinks situated heart of the hills of Kala Amb (Himachal Pradesh) where we are dedicated to improving the lives of people through innovative and effective injectable. Our company is owned and operated by Mr. Aniket Dhingra (MD), a professional with over 20 years of experience in the pharmaceutical industry.
Mr. Aniket Dhingra (MD) has always been passionate about finding new ways of innovation and has a deep understanding of the latest developments in the field of injectable manufacturing. With their guidance and leadership, our company is able to provide cutting-edge quality for a wide range of injectable.
We are committed to providing our customers with the highest quality products and services, and with Mr. Aniket Dhingra (MD) at the helm, we are confident that we will continue to make a positive impact on the lives of people. Thank you for choosing us as your trusted source for pharmaceuticals Protech Telelinks.
Read More
Company
Third Party Manufacturing Services
We have the ability to deliver all types of injectable range because we are one of the most reputable third party pharma producers. We employ the highest quality raw materials and state-of-the-art equipment because we are a leading 3rd Party Manufacturing Pharma Company. Leading professionals and a team of specialists that are knowledgeable about the global industry standard support our organisation. We are connected to India's top distribution networks, which enable us to deliver all manufactured goods on schedule. On the list of Top Pharma Manufacturers in India, our company is listed. We guarantee the quality of the drugs packaging in addition to their efficacy.
Read More