PCD Pharma Franchise Company in Bihar –  Bihar is a popular state in eastern India with a population of over 127 million. As India's most populous state, Bihar has a significant demand for pharmaceutical products, making it an ideal location to launch your own franchise. If you want to start your own business with the highest quality pharma products in Jehanabad, Bhojpur, Gaya, Aurangabad, Buxar, Patna, Jamui, Muzaffarpur, Darbhanga, Siwan, and other cities of Bihar, you can contact Protech Telelinks for PCD Pharma Franchise Company in Bihar.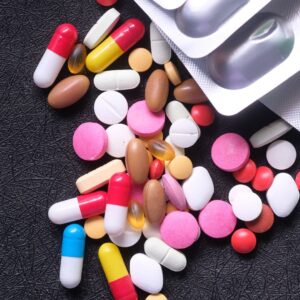 We invite all pharma experts and entrepreneurs to become our pharma franchise partner and build your own pharmaceutical company. Our PCD Franchise is the best way for you to join a leading Pharma Franchise Company. It is one of the fastest-growing sectors in India, so people are spending heavily on it. Protech Telelinks gives you this wonderful opportunity to build your own Pharma Company. So, if you are looking for the best PCD Pharma Franchise Company in Bihar, then Protech Telelinks is the ideal choice.
For additional information please contact us at +91-8607309191, +91-8571891912 or info@protechtelelinks.com 
Benefits of Choosing Protech Telelinks as Top PCD Pharma Franchise Company in Bihar
PCD Pharma Franchise in Bihar is a great way to expand your business in the pharmaceutical industry. If one chooses to invest in Pharma PCD in Bihar, he/she will benefit in the future and get higher returns. There is a lot of demand for the medicine in Bihar but the supply is limited so now the time has come to establish yourself as a PCD Pharma company in Bihar. Our services are available in both rural and urban areas of Bihar. We see the following main advantages:
Working with Protech Telelinks can be a great deal for a new company as you can start from any location in Bihar. You can very soon establish yourself as a leading supplier in Bihar. We cover all major districts and locations of Bihar. If you want to establish yourself as a reputed Pharma Franchise Company in Bihar, then you must work with us. This will be a significant deal for you. We offer full interaction with the dealer. Other cities including Ara, Begusarai, Bhagalpur, Bhojpur, Biharsharif, Chhapra, Darbhanga, Gaya, Hajipur, Kathiar, Mungar, Muzaffarpur, Patna, Purnia have been included. If you want to know more about our PCD pharma company in Bihar you can contact us.
Scope of PCD Pharma Franchise Business in Bihar
Bihar is one of the largest populous states of India. With the large population, the demand for pharmaceutical treatments is increasing across the state. The Pharma Franchise business has many benefits and has a huge market in India. The only explanation for the strong demand for pharmaceutical products is the high demand for pharmaceutical drugs across the country. For example, Bihar has a population of over 99.02 million, making it extremely challenging to meet the healthcare needs of this growing population.
This has established a strong market for franchises in India. Thus, collaborate with Protech Telelinks, the best PCD Pharma franchise company in Bihar. The Bihar government is doing a good job of improving the healthcare sector by opening new hospitals and health clinics. This has created an excellent business opportunity for pharma experts to start their business. If you have the required expertise and invest in the right pharma company, you will undoubtedly earn huge returns in this market. There is no doubt that the scope of this division of the company is wide.
Why Choose Us for PCD Pharma Franchise Company in Bihar?
Protech Telelinks is one of the largest Pharmaceutical Franchise Companies in India. Manufacturing, trading, supplying, exporting, and marketing of Pharmaceutical products are done by us. The company provides top Pharma Franchise with the best monopoly rights, making us one of the best Pharma Franchise Companies in India which is excellent for the Pharma Franchise business. Here are the highlights of the top PCD Pharma Franchise Company in Bihar:
Our team consists of top pharma professionals.

The company is supported by world-class infrastructure.

We have one of the most diversified pharmaceutical portfolios.

The company guarantees product delivery on scheduled time.

Our products are beautifully packaged.
As a pharma franchise partner, you will get the best support from us to help you manage your business successfully. Protech Telelinks is a great example of a firm that understands the market and the needs of its associates and hence provides them with the best support to give a good start to their business.
Targeted Locations for Pharma Franchise Business in Bihar
Getting a great offer is one of the best aspects of working with a reputed company!  Protech Telelinks gives you exclusive access to all locations in Bihar. On the basis of monopoly, you can do business in your own way. Under our Pharma PCD brand, we have covered all major districts and their cities. If you want to start a franchise business in Bihar, then  Protech Telelinks is the best option. We cover the following cities –
Araria

Arwal

Aurangabad

Banka

Begusarai

Buxar

Chhapra

Danapur

Darbhanga

Gaya

Gopalganj

Hajipur

Jamui

Katihar

Munger

Muzaffarpur

Nalanda

Patna

Rajgir

Samastipur

Saran

Siwan

West Champaran
We now have an excellent vacancy for locations in Bihar. You can contact us now to know more about the franchise opportunities of our company near you.
Contact Information
Name – Protech Telelinks 
Phone No. –+91-8607309191, +91-8571891912 
Mail – info@protechtelelinks.com 
Address – Head Office:- SCO 36-37, Sector – 17, HUDA, Jagadhri. 135003