PCD Pharma Franchise Company in Himachal Pradesh – In Himachal Pradesh, Protech Telelinks is a reputed name in the pharmaceutical industry and is an ISO-certified business. The state is supplying 35% of Asia's need for pharmaceuticals. As a result, it is significantly affecting the growth of the Indian pharmaceutical business. To support its impressive growth, Protech Telelinks is offering PCD Pharma Franchise Company in Himachal Pradesh. Our business deals with a wide variety of medicines, which include capsules, soft gels, tablets, syrups, and supplements. Many more features of our business make it the best choice for Pharma experts.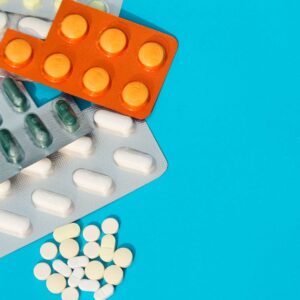 The health condition of Himachal Pradesh is improving. In Himachal Pradesh, there are many newly built hospitals, clinics, and health facilities. With the expansion of the pharmaceutical industry in Himachal Pradesh, business opportunities for pharma experts are on the rise. The state is quite beneficial when it comes to starting a new business. We have also done this to encourage Pharma Professionals to open PCD Pharma Franchises in Himachal Pradesh.
Benefits of Joining Monopoly Rights Based PCD Pharma Franchise Business
There are many benefits of associating with the best pharma franchise company. Every pharmaceutical company should choose this as the most effective and tested marketing strategy for increased exposure. Following is the list of benefits you will get by joining the monopoly-based PCD Pharma franchise business:
Good Exposure

Lack of Duplicity

Attention of customers

Maximum Leads

High-Profit Return
Leading PCD Pharma Franchise Company in Himachal Pradesh | Protech Telelinks
One of the leading franchise businesses in the healthcare industry, Protech Telelinks deals in high quality pharmaceutical drug formulations. The 330+ employees of the company have helped it to expand effectively in different regions of the country. Our business closely adheres to the international standards to meet the consumer demand for a variety of medicines that are effective. We can guarantee that there is no better franchise company than us when it comes to the best PCD Pharma Franchise Company in Himachal Pradesh. If you want a genuine business transaction as well as a successful career then our company is the best option for your business.
Here are some of the highlighted achievements of our company that set us apart from competitors:

We are a business with ISO certification and the highest caliber production facilities.

We maintain the quality and efficacy of the products by using state-of-the-art technologies.

All our products are sealed in airtight packaging made from approved materials.

The company's R&D team works hard to provide fresh and cutting-edge formulations in the market.

The business infrastructure is well-maintained and temperature control.
Targeted Locations for PCD Pharma Franchise Company in Himachal Pradesh
Protech Telelinks is offering its franchise in each of the 12 districts that make up the state of Himachal Pradesh. The company is a leading pharmaceutical franchise company in Himachal Pradesh and aims to provide its high-quality, low-cost pharmaceutical products to the entire state. Therefore, no matter where you live, you can choose our franchise. Due to our monopoly position, you can select the site of your choice for the franchise. The offered locations forPharma Franchise in Himachal Pradesh by Protech Telelinks, the fastest growing PCD Franchise Company in Himachal Pradesh are mentioned below:
Bilaspur

Chamba

Hamirpur

Kangra

Kinnaur

Kullu

Lahaul and Spiti

Mandi

Shimla

Sirmaur

Solan

Una
Collaborate with Protech Telelinks for Pharma Franchise Business in Himachal Pradesh
Many Pharma experts choose us first for PCD Pharma Franchise Company in Himachal Pradesh as we have set our benchmark in the market with the help of our experienced personnel. All the young people, pharma specialists, medical assistants, and entrepreneurs who are willing to start their careers at their ideal place are provided business opportunities by our company. The benefits offered to our associates are as follows:
We give exclusive monopoly rights so that you can easily access the market.

We provide high-quality product output to broaden our partner's customer base.

Large warehouses are employed to keep our medicines safe and efficient for extended periods.

Since we give importance to quality, we work as per the guidelines 

Our commitment to customer satisfaction is unwavering.

Promotional resources are offered at no charge.

Bulk orders are always delivered on time by our networking staff.

Our warehouse follows best practices for packing.
So, if you intend to invest in PCD Pharma Franchise then team up with Protech Telelinks. We promise to provide you with the best advice and support for your franchise business in Himachal Pradesh.
Contact Information
Name – Protech Telelinks
Phone No. –+91-8607309191, +91-8571891912
Mail – info@protechtelelinks.com
Address – Head Office:- SCO 36-37, Sector – 17, HUDA, Jagadhri. 135003
Frequently Asked Questions
Q – Which is the top PCD Pharma Franchise company in Himachal Pradesh ?
A – Protech Telelinks is a leading PCD Pharma Franchise company in Himachal Pradesh offering business in Chamba, Kangra, Una, Bilaspur, Hamirpur, Kullu, and other districts.
Q – How many pharmaceutical businesses are there in Himachal?
A – Himachal Pradesh is home to 700 pharmaceutical businesses, including market leaders Protech Telelinks, Dr. Reddy's, Sun Pharma, and Glenmark.