PCD Pharma Franchise Company in Hyderabad – Hyderabad, the capital of Telangana, has a traditional manufacturing sector, a booming tourism industry, and a thriving knowledge economy. The city mainly contributes to the state's GDP and state tax. Hyderabad's healthcare system has improved over time. You will be successful in starting your PCD Pharma Franchise business in Hyderabad. If you are looking for the best business deals for your company then you have come to the right site. Protech Telelinks, the PCD Pharma Franchise Company in Hyderabad, is looking to make a long-term company.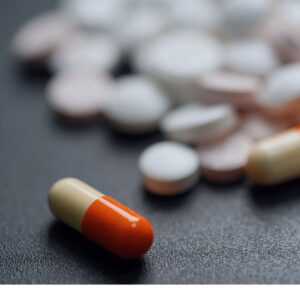 The production facilities used by Protech Telelinks are WHO and GMP approved and accredited. These production facilities enable us to produce a distinctive range of medicines and products in various forms including Tablets, Capsules, Syrups and Suspensions, Powders, Injections, Sachets, Dry Syrups, and Ointments. Because we value happy customers, we make every effort to provide them with high-quality products and medicines. As a result of our hard work, we have established ourselves as one of the leading PCD Pharma Franchises in Hyderabad.
We are providing PCD Pharma Franchise opportunities in Hyderabad. Call us at +91-8607309191, +91-8571891912 or email us at info@protechtelelinks.com if you want more details.
Best PCD Pharma Franchise Company in Hyderabad | Protech Telelinks
Protech Telelinks is the most reputed pharmaceutical company in India. We are a renowned pharmaceutical company having franchised facilities in Hyderabad for outsourced services. Additionally, Protech Telelinks is highly renowned for its high-quality products not only in Hyderabad but across the country. In addition, our 250+ employees value our business practices, earnings, and achievements. Owing to our vast experience of more than 16 years in the pharmaceutical industry, we can advertise your pharmaceutical company across Hyderabad. Here are some examples of the franchise services we provide in the 
pharmaceutical sector:
Our business priority is to utilize every resource available to us to provide the best marketing opportunities for the overall growth of our partner's and associates' businesses.

Second, we guarantee that orders will be delivered within the time frame specified by the customer.

Additionally, the entire collection is exquisitely packed to avoid any damage.

A variety of advertising strategies are also provided to help affiliates become established in the pharmaceutical sector.

The R&D team also regularly tweaks the product lineup to meet the changing consumer expectations of Hyderabad.

You will also benefit from our company's access to a variety of monopoly homes in Hyderabad, which come in all different sizes, shapes, and configurations.
A Best PCD Pharma Franchise Company in Hyderabad is Protech Telelinks. Additionally, our main priorities are marketing and manufacturing of premium pharmaceutical products in Hyderabad. So act fast and choose Protech Telelinks for Growth to avail this great deal.
Growing Importance of PCD Pharma Franchise Company in Hyderabad
Hyderabad is characterized by large markets, readily available commercial resources, a developing economy, and a thriving healthcare infrastructure, among other things. With a population of approximately 10,268,653 and serving as the capital of the Indian state of Telangana, the metropolis is one of the largest in the country. Hyderabad, one of the top IT hubs of the country, has mesmerized the pharmaceutical industry with its rapid growth and expansion. With over 500 medical facilities, the city is gradually developing into the largest pharmaceutical center in the country.
Here, the need for pharmaceuticals and quality medical services is growing. Additionally, the country and the Government of Hyderabad are collaborating to strengthen the pharmaceutical industry in Hyderabad, which is known for its technology. If you want to launch your own company in this industry then this is the best time for you. Start a company with the best PCD Pharma company in Hyderabad for a successful start.
Quality Pharma Range Available at the Top PCD Pharma Company
All the therapeutic segments are covered by a wide variety of pharmaceutical products that Protech Telelinks manufactures and distributes. Top healthcare professionals in India make our products, which are manufactured in state-of-the-art production facilities. Products in the form of tablets, injections, sachets, syrups, capsules, protein powders, soft gels, etc. are included in our product offer. Right from raw material collection to dispatch, the entire work is done under the supervision of a team of competent pharma experts.
Additionally, before launching their medicines in the market, the top PCD Pharma Franchise Company in Hyderabad ensures that they have gone through stringent clinical trials and screening. We have enhanced our portfolio with state-of-the-art accessories that provide value to customers and users, in response to customer demand and growth.
Have a look at the product range available at PCD Pharma Company:
Injections

Eye And Ear Drops

General Injectable

Lyophilized Injectable

Cephalosporins

Beta Lactams

Generic Products

Pharma Divisions
Contact Details
Name – Protech Telelinks
Phone No. –+91-8607309191, +91-8571891912
Mail – info@protechtelelinks.com
Address – Head Office:- SCO 36-37, Sector – 17, HUDA, Jagadhri. 135003
Frequently Asked Questions
Q – What are the facilities provided by PCD Pharma Franchise Company in Hyderabad?
A – Protech Telelinks is specialized in providing DCGI and FSSAI-approved products. As a leading PCD Pharma Company in Hyderabad, we are providing excellent franchise services.
Q – What is PCD Pharma Franchise Company and what is its scope? 
A – The scope of the PCD Pharma franchise is huge and it provides a great opportunity for ambitious businessmen to become successful in the pharmaceutical sector. PCD Pharma Franchise has the potential to be a very successful business with the right business plan, marketing approach, and assistance from a pharmaceutical company.