PCD Pharma Franchise Company in Madhya Pradesh – In India, Madhya Pradesh has experienced the best growth in the healthcare sector in recent years. The state's infrastructure has been upgraded, and the government is implementing various healthcare programs. When it comes to performing surgeries, the performance of hospitals and surgeons in Madhya Pradesh remains inadequate. Leading pharmaceutical companies like Protech Telelinks are driving the healthcare industry forward by offering high-quality pharmaceuticals in the years to come. To meet the growing demand of the population, industry partners are also investing in PCD Pharma Franchise Company in Madhya Pradesh.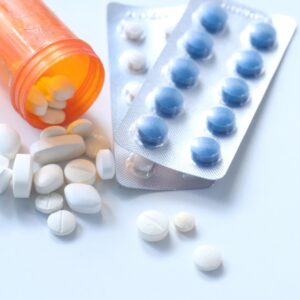 You must review the services and product selection of the PCD Pharma Franchise company before selecting one. Additionally, you should look at the quality and stability of the particular pharmaceutical company as well as its PCD franchise model. One such company in Madhya Pradesh that focuses on the largest pharmaceutical selection and medicines with all the necessary conditions to set up a franchise business is Protech Telelinks. In order to boost business prospects and improve the pharmaceutical industry, we are focusing on covering all the important cities of this state. Call Protech Telelinks at +91-8607309191, +91-8571891912 or send an email to info@protechtelelinks.com to know more about their franchise opportunities.
Leading Top PCD Pharma Franchise Company in Madhya Pradesh | Protech Telelinks
Protech Telelinks is the first company whose name appears in the top pharmaceutical companies of Madhya Pradesh. We are a competent and well-managed pharmaceutical company striving to establish new business opportunities across India. As a result, we have been able to develop our pharmaceutical services globally thanks to our wide network of relationships. The following qualities make Protech Telelinks the best PCD Pharma Franchise Company in Madhya Pradesh –
Firstly, we adhere to ongoing quality control tests to ensure that our business is providing the best pharmaceutical selection on the market. As a result, every stage is followed by routine inspections and quality control methods. This contributes to the safety and purity of our pharmaceutical range.

Secondly, Protech Telelinks' pharmaceutical products are packaged in airtight materials to prevent future spoiling or contamination with dirt.

Thirdly, we update our product line in accordance with the market's consistently increasing need for pharmaceutical products.

Protech Telelinks is an ISO-certified pharmaceutical company, and investing with us in Madhya Pradesh will undoubtedly yield favorable returns.

To give you the best services and products and a better future in this state, we are providing them here. For better prospects, contact Protech Telelinks immediately.
Target Locations for Monopoly Franchise Opportunities in Madhya Pradesh
Once you establish a relationship with Protech Telelinks, you will understand how simple and successful investing in the pharmaceutical sector can be. Our company is available to provide exclusive business support in the cities selected by you. You will find modest success in Madhya Pradesh thanks to our exclusive distribution rights. In this situation, it is easier to run your own company and be your own boss. Plus, you'll get free access to the marketing strategy and promotional tools you need to succeed with us. In fact, for the Pharma Franchise business, we are covering all the major cities of Madhya Pradesh – 
Bhopal

Indore

narmadapuram

Jabalpur

Betul

Satna

Chambal

Gwalior

Reva

Balaghat

Ujjain

Rajgarh

Straight

Niwari

Raisen
We know most businesses don't bother with these small spaces. Everywhere is important to us. Hence, we are targeting everywhere with our PCD Pharma Franchise business. Our goal is to create a healthier India, but we can accomplish this only with your help.
Advantages of associating with the Top PCD Pharma Franchise Company in Madhya Pradesh
We continuously work to strengthen our relationships with the customers of our pharmaceutical franchise businesses. Thus, through our services, openness, focus on the needs of our consumers, and high-quality, reasonably priced products, we have gained their trust. As a result, we have the closest relationships with our partners and colleagues across India. PCD Pharma Franchise in Bhopal and other states has great potential in the state of Madhya Pradesh. People in Madhya Pradesh are aware of the value and importance of medicine which is why they support PCD Pharma Franchise Company in Madhya Pradesh. The best responses below bring us to the spotlight:
Bonuses and incentives are offered to encourage employees.

A small investment gives a big return on investment.

We provide marketing resources and facilities.

Optimum and Successful Marketing Backup

Strictly follow monopoly rights.

Try to fulfill all orders within a period of 24 hours.
Contact Details
Name – Protech Telelinks
Phone No. –+91-8607309191, +91-8571891912
Mail – info@protechtelelinks.com
Address – Head Office:- SCO 36-37, Sector – 17, HUDA, Jagadhri. 135003
Frequently Asked Questions
Q – Which company offers the widest range of Pharma Franchise in Madhya Pradesh?
A – As a leading PCD Pharma Franchise Company in Madhya Pradesh, Protech Telelinks offers a wide range of products that cater to various therapeutic segments.
Q – Why invest in PCD Franchise Business Opportunities in Madhya Pradesh?
A – Protech Telelinks is one of the leading PCD Pharma Franchises in Madhya Pradesh, offering Franchise opportunities across Madhya Pradesh.