PCD Pharma Franchise Company in Pune – Pune, a thriving city in Maharashtra, is known for its strong pharmaceutical industry and entrepreneurial spirit. We will be highlighting the success stories of Protech Telelinks, a leading PCD Pharma Franchise Company in Pune. With its commitment towards quality, innovation and customer satisfaction, Protech Telelinks has emerged as a trusted name in the pharmaceutical sector. It is intended to highlight the key aspects of Protech Telelinks' operations, its product range and the opportunities it offers to individuals desirous of venturing into the pharmaceutical franchise business.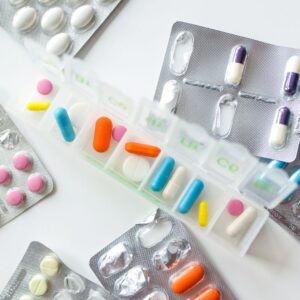 Protech Telelinks has been in the PCD pharma franchise business for a very long time and currently employs more than 250 colleagues from all over the nation. Our distinctive marketing approaches and advertising methods help our clients pick out trustworthy businesses from the crowd. With the PCD Pharma Franchise Company in Pune, we are currently giving business options. So let's collaborate with the top pharmaceutical company and launch your own company.
Call us at +91-8607309191, +91-8571891912 for more information on PCD pharma franchises, or send us an email at info@protechtelelinks.com 
Leading PCD Pharma Franchise Company in Pune | Protech Telelinks
Protech Telelinks, is a well-established company in the pharmaceutical industry. The company was founded with a vision to make high-quality healthcare products accessible to people across the country. Their commitment to ethical business practices, transparency, and continuous improvement has earned them a stellar reputation in the market.
Protech Telelinks's portfolio encompasses a wide range of pharmaceutical products, including tablets, capsules, syrups, injectables, ointments, and more. The company follows strict quality control measures, ensuring that all its products adhere to international standards and regulatory requirements. With a state-of-the-art manufacturing facility and a team of experienced professionals, Protech Telelinks ensures the production of safe and effective medicines. Our franchise partners find the following benefits attractive when working with Protech Telelinks:
All the compounds and drugs have received FDA, FSSAI, and DCGI approvals.

The products are produced in production facilities that are GMP and WHO approved.

Attractive gifts are given to physicians, vendors, and suppliers with every order.

Stock availability, highly qualified personnel for quality control, and a commitment to producing high quality goods

Open communication regarding legal certificates

Attractive and successful promotional support.
Benefits of Investing in PCD Pharma Franchise Opportunity in Pune
The company of Protech Telelinks is growing and spreading all over India. For this reason, we are hiring pharma professionals, manufacturers, suppliers, and dealers who want to start a reliable business career and earn significant profits.
Opportunity to work for a leading Indian ISO-certified organization

By buying PCD Pharma Franchise you will be able to operate in your city and get a monopoly.

Protech Telelinks provides you with more than 1000+ drugs and compounds.

We provide the best and most engaging free marketing materials with our products.
These are the motivating factors for many pharmaceutical professionals. We provide our partners with excellent support and advice, which enables them to expand their business more successfully.
Products List for PCD Pharma Franchise Company in Pune
A reputed and well-known brand in the pharmaceutical sector, Protech Telelinks is well-known as an honest and open supplier. This business is listed among the Top 10 Pharma Franchise Companies in Pune. To produce products and fulfill bulk orders, our manufacturers use sophisticated equipment and state-of-the-art equipment. Each batch of our products is subjected to a separate quality check by a separate employee. Below is the list of items that we provide to our franchise partners –
Injections

Eye And Ear Drops

General Injectable

Lyophilized Injectable

Cephalosporins

Beta Lactams

Generic Products

Pharma Divisions
How is Pharma Franchise Business in Pune Beneficial with Protech Telelinks?
Protech Telelinks partners with many customers who use our products in various markets across the country. And they are spreading awareness about our products among all. They are the foundation of our business, and because of their dedication and hard work, we are the leading PCD Pharma Franchise Company in Pune. Additionally, we assist them at every stage, and our customer service representatives are ready to assist them whenever they need it. Some of the benefits which we give to our associates – 
On-time delivery of all the orders

Diverse pharma product portfolio

Promotional tools 

Assistance 

Exclusive monopoly rights
In short, the Pune pharma franchise business opportunity is a successful place to start a career in the pharmaceutical industry. The profit increases if the client partners with the best PCD Pharma franchise company in Pune.
Contact Details
Name – Protech Telelinks
Phone No. –+91-8607309191, +91-8571891912
Mail – info@protechtelelinks.com
Address – Head Office:- SCO 36-37, Sector – 17, HUDA, Jagadhri. 135003
Frequently Asked Questions
Q – What does PCD stand for in PCD Pharma Franchise Company?
A – PCD stands for Propaganda Cum Distribution. It is a term commonly used in the Indian pharmaceutical industry to refer to the marketing and distribution rights granted by a company to an individual or group.
Q – What are the requirements to start a PCD Pharma Franchise in Pune?
A – The specific requirements may vary depending on the company, but some common requirements to start a PCD Pharma Franchise in Pune are:
Q – What is the profit margin in the PCD Pharma Franchise business?
A –  Generally, the profit margin in this business can range from 20% to 40%. However, it is essential to note that this is an estimate, and actual profit margins may vary.