Top 10 Contract Manufacturing Pharma Companies in India – There are many pharmaceutical companies in India. But, if you are looking for the top 10 contract manufacturing pharma companies in India, then this post is the only place that can be better for you. With respect to financial benefits and other perks, contract pharma manufacturing is a worthwhile business to pursue. Let us have a look at the top 10 Indian pharmaceutical contract manufacturing companies.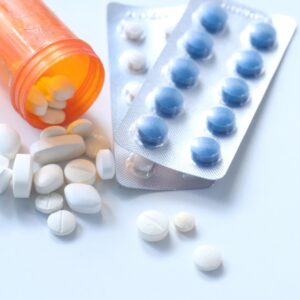 Several businesses in India are engaged in pharmaceutical contract manufacturing. They are important because they provide many advantages for both business owners and customers. Investing in a reputable company is essential if you want to get high-quality goods that customers can trust. Pharmaceutical contract manufacturing services are becoming increasingly popular. Contract manufacturing opportunities in India can be very rewarding.
List of Top 10 Contract Manufacturing Pharma Companies in India
If you are looking for the Top 10 Contract Manufacturing Pharma Companies in India then you have come to the right place. The best Indian pharmaceutical contract manufacturers have been listed in this article.
1.Protech Telelinks
Protech Telelinks is the top Contract Manufacturing Pharma company based in Jagadhri, Yamunanagar. The drugs offered by us include Injection, Eye & Ear Drops, General Injectable, Lyophilized Injectable, Cephalosporins, and Beta Lactams. Protech Telelinks is focused on providing high-quality pharmaceutical products. Additionally, our top-notch quality control department helps us standardize both materials and finished goods. Contact us with the following information to avail the best pharmaceutical contract manufacturing services.
Contact Information
Name – Protech Telelinks
Phone No. –+91-8607309191, +91-8571891912
Mail – info@protechtelelinks.com
Address – Head Office:- SCO 36-37, Sector – 17, HUDA, Jagadhri. 135003
2.Medlock Healthcare
As a top contract manufacturer in India, Medlock Healthcare makes remarkable efforts to compete with healthcare. Medlock Healthcare continuously improves its operating standards through advancements in components, R&D, and optimum conveyance. Likewise, we are developing a capability chain of suppliers and buyers to expand our service circle.
Address – Baltana, Industrial Area Phase 2, Panchkula, Haryana 134113
3. Wellmed pharma
The company, Wellmed pharma, is one of the best pharmaceutical contract manufacturing companies in India, specializing in pharmaceuticals of the highest potency. Additionally, they produce and commercialize a variety of pharmaceuticals. Furthermore, the company is widely recognized for its ability to manufacture, export, and sell a high-quality selection of pharmaceutical products.
Address – Industrial Area, Phase – 1, Panchkula, Haryana, India, Pin – 134113.
4.Sunwin Healthcare
Sunwin HealthCare Pvt. Ltd. offers over 250 pharmaceutical products in Chandigarh. In an assembly facility with ISO and GMP certification, they are handling such a huge amount of material. Sunwin is solving many issues in the pharmaceutical industry by producing medicines of unparalleled quality.
Address – 397, Phase-1, Panchkula Panchkula HR 134113
5. Sai Medicants
Since 1970, the workforce of Sai Medicants has been enthusiastically serving humanity. They have also come a long way to achieve a milestone in the pharmaceutical industry. Shri Radheshyam Ji Kanodia founded Sai Medicants, and is leading the business to great success. The company has been expanding continuously since its inception.
Address – Uppal, Hyderabad, Andhra Pradesh, India, Pin – 500039.
6.Swisschem Healthcare
Contact Swisschem Healthcare if you wish to experience perfection and accuracy in the pharmaceutical industry. It is providing customers with a wide choice of highly effective products for better treatment of their ailments. Swisschem is the ideal option for you to choose as it is the best pharmaceutical contract manufacturing company in India.
Address – Plot No. 295, Industrial Area, Phase – 2, Panchkula, Haryana, India
7.Innovexia Lifesciences
Innovexia Lifesciences was established in 2011 and is a primary business engaged in the manufacturing and distribution of a wide range of pharmaceutical products. Also, our team of experts is providing pharma items as per the guidelines established by FDA and WHO. Furthermore, each product that we offer is widely used in hospitals and other medical facilities for the treatment of a variety of disorders.
Address – 1411, Sector 82, JLPL Industrial Area, Punjab 160065
8.Gracure Pharmaceutical
Gracure Pharmaceutical aims to produce high-quality medicines at reasonable prices. At the same time, Gracure is eager to expand its knowledge of absolute dosage escalation. Since its inception in 1992, Gracure has been manufacturing a wide range of pharmaceutical products.
Address – DLF Tower, Block – 4, Shivaji Marg, Delhi, India, Pin – 110015.
9.Arlak Biotech
Arlak Biotech is the following company that comes in the list of the biggest PCD Pharma Franchise company in India. Additionally, it is home to five divisions: Morph Lifesciences, Soigner Pharma, Corazon Healthcare, Arlak Ayurveda, and Arlak Biotech. Business partners may join the brand to obtain qualified, monopoly-protected third-party manufacturing services.
Address – SCO 5-6, Wadhwa Nagar, Near Hotel Sunpark Kalka Highway, Zirakpur
10.Lifevision India
Lifevision India is in charge of providing efficient contract manufacturing and healthcare solutions to the Indian pharmaceutical industry. The ISO 9001:2015 accredited company has been contributing to attractive third-party manufacturing facilities for a wide range of pharmaceutical products since its incorporation in 2010.
Address – Dainik Bhaskar Building, Sector 25-D, Chandigarh – 160014, India
Conclusion
In this article, we have listed the top 10 Pharma Contract Manufacturing Companies in India. Also, the above-mentioned companies are widely respected in the Indian Pharmaceutical Market.
Frequently Asked Questions
Q – Which is the best manufacturing pharma company?
A – Protech Telelinks is a recognized WHO-GMP certified and one of the leading contract manufacturing companies in India. 
Q – Do you have a team capable of contract manufacturing?
A – We have an efficient team of experts in the field of pharmaceutical contract manufacturing.